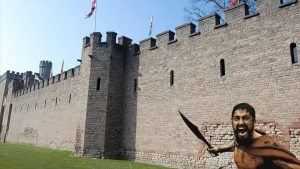 Would you like to learn how to create your life in a safe and powerful manner, all while being able to "stay in your lane" to do no harm to those around you? Would you like to learn how to set and enforce boundaries without senseless confrontations or power struggles? Are you interested in learning how to raise your minimum standards, increase your self-worth, increase your personal freedom, and become more whole, unique, and sovereign?
Boundary Magic is the perfect spell casting process to achieve these goals and more, and combines the principles of natural law, commercial law, Jungian psychology, and Hermetic mysticism into an easy to use and practical methodology that you can practice daily whenever contrasting experiences arise.  The video is available for purchase by filling out the contact form on my sessions page, and then  sending $30 USD donation by PayPal or Cryptocurrency HERE.
---
For more on Boundary Magic, you can listen to a recent podcast where I discuss the topic in depth:
---
Watch a free excerpt from my Boundary Magic class below.