The public school system is working as intended, and performing it's functions exactly as it was meant to. Nothing is broken, it is working flawlessly. Based on the results we currently have, this begs the question then, if it is working as intended, then what is the actual purpose of public schooling?
---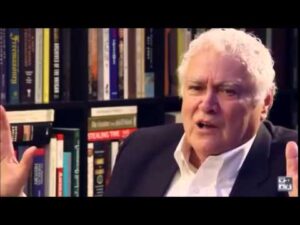 "We must wake up to what our schools really are: laboratories of experimentation on young minds, drill centers for the habits and attitudes that corporate society demands." ~John Taylor Gatto
"Mandatory education serves children only incidentally; its real purpose is to turn them into servants." ~John Taylor Gatto
"If we're going to change what's rapidly becoming a disaster of ignorance, we need to realize that the institution "schools" very well, but it does not "educate"; that's inherent in the design of the thing. It's not the fault of bad teachers or too little money spent. It's just impossible for education and schooling to be the same thing."
~John Taylor Gatto
"I want you to consider the frightening possibility that we are spending far too much money on schooling, not too little. I want you to consider that we have too many people employed in interfering with the way children grow up – and that all this money and all these people, all the time we take out of children's lives and away from their homes and families and neighborhoods and private explorations – gets in the way of education." -John Taylor Gatto
"By stars, checks, smiles, frowns, prizes, honors, and disgraces, schools condition children to lifelong emotional dependency. It's like training a dog." ~John Taylor Gatto
"The lesson of report cards, grades, and tests is that children should not trust themselves or their parents but should instead rely on the evaluation of certified officials." ~John Taylor Gatto
"Students are taught to work for little favors and ceremonial grades which correlate poorly with their actual ability. By addicting children to outside approval and nonsense rewards, schools make them indifferent to the real power and potential that inheres in self-discovery." ~John Taylor Gatto
"Endless sequences of so-called "subjects" delivered by men and women who, however well-meaning, have only superficial knowledge of the things whereof they speak, is the introduction most kids get to the liar's world of institutional life. Ignorant mentors cannot manage larger meanings, only facts. In this way, schools teach the disconnection of everything." ~John Taylor Gatto
"To know yourself, you have to keep track of your random choices, figure out your patterns, and use this knowledge to dominate your own mind. It's the only way that free will can grow. If you avoid this, other minds will manipulate and control you lifelong. One method people use to find out who they are becoming, before others do, is to keep a journal, where they log what attracts their attention, along with some commentary. In this way, you get to listen to ­yourself instead of listening only to others." ~John Taylor Gatto
~John Taylor Gatto, Legendary teacher, author, speaker, *The World's Most Courageous Teacher*
---
THE UNITY PROCESS: I've created an integrative methodology called the Unity Process, which combines the philosophy of Natural Law, the Trivium Method, Socratic Questioning, Jungian shadow work, and Meridian Tapping—into an easy to use system that allows people to process their emotional upsets, work through trauma, correct poor thinking, discover meaning, set healthy boundaries, refine their viewpoints, and to achieve a positive focus. You can give it a try by contacting me for a private session.
---
Did you enjoy the article? Show your appreciation and buy me a coffee:
Bitcoin: 1a5etiEBpor2iDguc8jqGtrJ3BdcpLKM4
Doge: DBLkU7R4fd9VsMKimi7X8EtMnDJPUdnWrZ
XRP: r4pwVyTu2UwpcM7ZXavt98AgFXRLre52aj
---